PSR/Sacramento is a non-profit, educational organization of health
care professionals and other concerned citizens committed to the following goals:
Eliminating nuclear weapons and promoting alternatives to war and militarism as a means of resolving international conflict and preventing terrorism (see the Nuclear Weapons, War, and Militarism page for information about our "1,000 Call Campaign" to help rid the world of nuclear weapons)
Protecting the environment and reducing man-made contributions to global warming.
Promoting social justice, both locally and globally.
Curbing the epidemic of interpersonal violence, including gun violence, that afflicts our society (please see the Gun Violence Prevention page)
Ensuring universal access to affordable medical care
Sacramento Regional August Peace Event 2020
75 Years after Hiroshima/Nagasaki: Rolling Back the Nuclear Arsenal
A virtual event that was part of a national livestream on
Sunday August 9 from 2-3 pm (PDT)

View the entire Sacramento program

View a recording of the August 6 livestream
View a recording of the August 9 livestream
(schedule for August 6 8 am-6 pm and August 9 10 am-6 pm)
The Sacramento program will also be broadcast on August 9 at 6 pm on:
Access Sacramento cable channel 17 on Comcast 
(replayed on Comcast channel 17 on August 10 at 10 am, August 11 at 2 am,
August 19 at 10 pm, August 20 at 2 pm, and August 21 at 6 am).

The Sacramento segment of the event featured keynote speaker: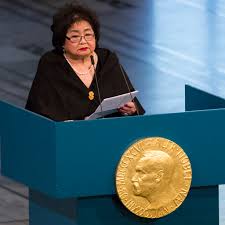 Setsuko Thurlow, nuclear disarmament activist and hibakusha 
    Setsuko Thurlow was instrumental in her work with International Campaign to Abolish Nuclear Weapons  which led to an overwhelming majority of the world's nations adopting the
United Nations Treaty on the Prohibition of Nuclear Weapons.
She gave one of the acceptance speeches when ICAN received the 2017 Nobel Peace Prize. Her talk, recorded in her Toronto home for our event, will recount memories from the day the atomic bomb dropped, post-war Japan, how she became an activist, Canada's role in the Manhattan project, and her work with ICAN.
Listen to her interview on Capital Public Radio.
Also on the program will be:
Tribute to Winnie Detwiler by JoAnn Fuller
Our event is dedicated in memory of Winnie Detweiler whose vision and
gentle determination guided the Sacramento August Peace Event for many years.
Critical Issues Forum video, kindly provided by Ms. Masako Toki, showing high school students from the U.S., Japan, and Russia attending a 2017 Forum in Nagasaki; Middlebury Institue of International Studies at Monterey,
James Martin Center for Nonproliferation Studies
Environmental Impact of PFAS (perfluoroalkyl and polyfluoroalkyl substances)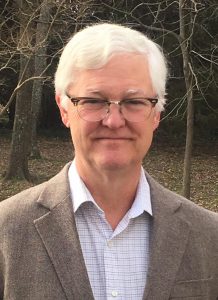 Pat Elder is an Investigative Reporter with Civilian Exposure, an organization
based in Camp Lejeune, North Carolina, that tracks military
contamination in the U.S. and around the world.
Impact of Ionizing Radiation on Women and Children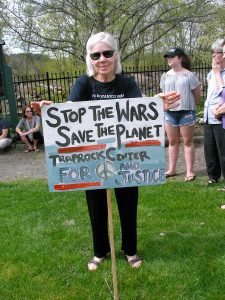 Patricia Hynes is a retired environmental engineer and Professor of Environmental health who worked on multi-racial and low-income issues of the urban environment, environmental justice, and feminism at Boston University School of Public Health. She is Director of the Traprock Center for Peace and Justice.
Impact of Nuclear Weapons on the Environment and Climate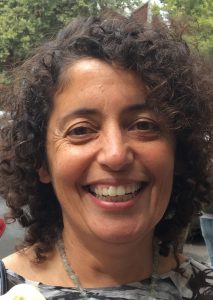 Goli Sahba, MD is a practicing family physician in Sacramento. As a climate and peace activist, she is a member of 350 Sacramento, Sacramento Climate Coalition, and PSR/Sacramento.

Elected officials with video message supporting the event
Congressman John Garamendi (CA-03)
Assemblymember Cecilia Aguiar-Curry (California District 4)
Mayor of Sacramento Darrell Steinberg
Written support of event received from
Congressman Dr. Ami Bera (CA-07)
Congresswoman Doris Matsui (CA-06)
Assemblymember Dr. Richard Pan (California Senate District 6)
Specific actions to take
Call your Senator or Congresspersons at 202 224-3121 asking them to:
Oppose resumption of nuclear testing
Support extension of the U.S.-Russia New START treaty
(scheduled to expire in February 2021)
Oppose any funding for the proposed modernization of nuclear weapons
Support a "no first use" policy
Read an article in the Sacramento Bee about hibakusha, survivors of the
Hiroshima bombing, living in Sacramento and also about Setsuko Thurlow,
with mention of the Sacramento program on August 9.